Senator Scott Brown Nude Cosmopolitan Photos, Daughters Picture Shock Voters?!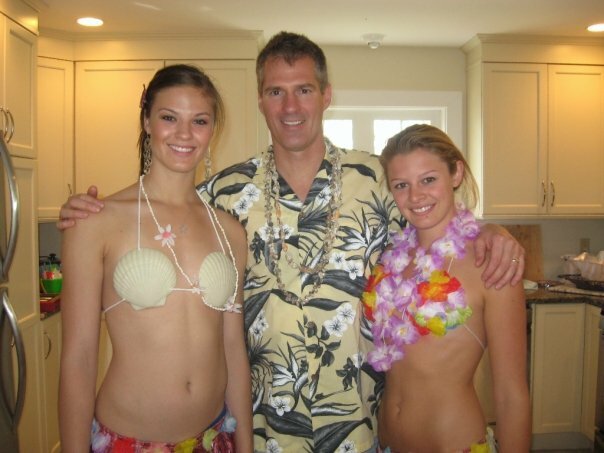 Nude photo's of Massachusetts Senator Scott Brown have surfaced of him posing nude in an 1982 issue of Cosmopolitan Magazine plus another recent picture of him and his bikini clad daughters.

Massachusetts Republican Senator-elect, Scott Brown, who won the race for U.S. Senate seat had a somewhat secret. He posed nude in Cosmopolitan Magazine 'way way' before he ever became a politician. Scott Brown, who was a 22 year old law student at Boston College when he won the magazine's "America's Sexiest Man" contest, appeared in the June 1982 Cosmo issue.
Cosmo says they've had bachelors go on to be actors, models and reality show stars, and now politicians. "Obviously we know how to pick 'em," says Kate White, Cosmo's editor-in-chief.
Brown apparently even stated in his Cosmo interview that he was 'a bit of a patriot.'
Think that is shocking? Some voter's are swayed, some not? If that isn't shocking enough, see the most recent photo in where he's showing some more skin — his daughter's skin! That's right!
During Scott Brown's victory speech on winning the U.S. Senate Seat, he announced that his two daughter's, Ayla and Arianna are single and available. Then, out of no where, a source revealed a recent picture of the senator along with his bikini clad daughter's.
Hmmmm.. you gotta like this guy or not?!