Rapper Flavor Flav In Vegas Car Crash; Escalade Collides With Another Vehicle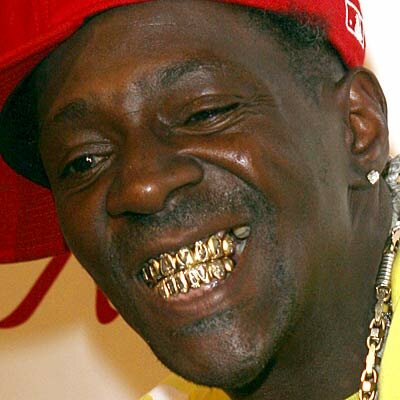 Public Enemy group member and reality star, Flavor Flav, has been involved in a two car accident in Las Vegas.

The iconic hip hop artist and celebrity reality TV star of "Flavor Of Love" escaped without injury.
William Jonathan Drayton, Jr. also known as Flavor Flav was involved in the Las Vegas car accident late last evening (Jan. 20th). Reports say that Flavor Flav's Escalade collided with another vehicle while he was driving in Las Vegas.
Flavor Flav escaped without any injuries and was able to hitch a ride with the tow truck driver who was towing the SUV but there are no details on weather the other driver involved suffered any injuries.
Flavor Flav dropped his new single 'I'll Never Let You Go' last month and is currently in the studio with Public Enemy. Public Enemy are trying to raise money to release their 13th album.