Heidi Montag's $2 Million Superficial Album Sells Just 650 Copies First Week!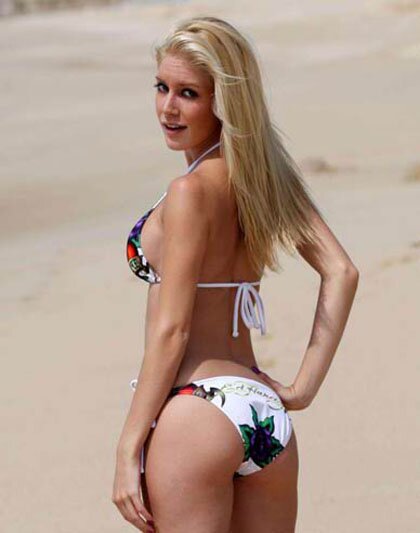 As reported on HipHopRX.com, Heidi Montag spent almost $2 Million on preparing for her album and even went under the knife to enhance her image. She was so excited and confident about the release of 'Superficial' that she compared it to Michael Jackson's Thriller album and hoped to compete with the likes of Britney Spears. But this album apparently only sold 658 copies in it's first week and 6,000 downloads digitally, according to reports. How do you comeback from that? Maybe if she hadn't have boasted and bragged to the media it wouldn't be so bad or maybe not.

Montag spent almost $2 Million and went through two plastic surgery sessions in which one she had 10 operation's in one day all in the name of this album.
"I've spent over $1 million, almost $2 million," says Montag on her album. Montag adds that she put "every dollar" she had into the album because she wanted that "quality" of a Britney Spears album.
When asked if there was any possible way this album would flop, her response was, "That's not even a possibility." Montag was confident that "definitely" in the first week, she would make her money back and her songs would "make an impact in pop history."
Ooooooh, that might have hurt! Superficial has only sold 658 copies to date. Where does Heidi go now?