Wyclef Jean, Rihanna, Maxwell On The Oprah Winfrey Show; Haiti Special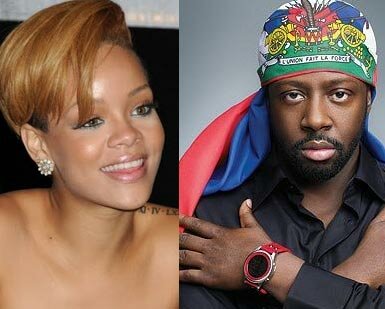 Pop singing sensation Rihanna, rapper/musician and social activist Wyclef Jean and R&B singer Maxwell are all making a television appearance today on the Oprah Winfrey, January 20. The show is a special segment focusing on the natural disaster which occurred in Haiti on January 12. The show will also talk about ways that people can donate and show their support.

Haitian born Wyclef Jean takes the audience through his experiences which he gained on his recent trips to his native country.
Rihanna does a rendition of Bob Marley's track "Redemption Song," which is available on iTunes, RihannaNow.com and Oprah Winfrey's official site Oprah.com. Maxwell also performs on the show as well sings his song "Fistful of Tears."
All proceeds from the purchase of the songs will go towards organizations such as Red Cross, UNICEF, Oxfam America and Partners in Health who are providing relief efforts in Haiti.
Check your local TV guide for the listing and time for the Oprah Show.
In related news, on Friday, Wyclef Jean as well as Rihanna are scheduled to take part in the "Hope for Haiti Now: A Global Benefit for Earthquake Relief," along with actor George Clooney and CNN Anchor Anderson Cooper who both will be hosting along with Wyclef Jean, as reported on HipHopRX.com. Those expected performances include Jay-Z, Alicia Keys, Justin Timberlake, Bruce Springsteen, John Legend, Dave Matthews, Stevie Wonder, Taylor Swift, Keith Urban, Kid Rock, Sheryl Crow, Bono, Coldplay and The Edge. The Haiti global benefit will be joined by over 100 stars who will be appearing for the telethon throughout the broadcast.