Rapper Bow Wow Tells His Mother to Leave Twitter Or Else He Will!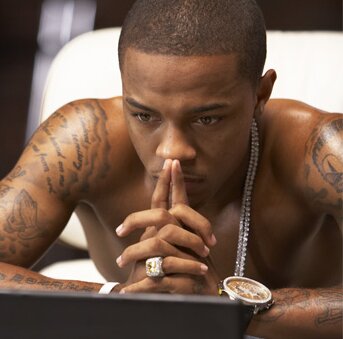 Atlanta boutique owner Teresa Caldwell, mother of newly signed Cash Money artist Bow Wow, was recently told by her son that she had to leave Twitter or he would.

Bow Wow's mom is obviously a spiritual woman. She has been tweeting things that she believes will inspire people. This may have played a big part in her son asking her to cancel her account.
"@MsTCaldwell delete your account," Bow Wow tweets on his Twitter. If she doesn't, according to Bow Wow, he's going to delete his Twitter and his fans are going to blame her.
Ms. Caldwell's response to Bow Wow's request was that you should never try to stop someone from inspiring people, she said via her Twitter.
Bow Wow mocks in another tweet to fans saying, "Making my mother delete her twitter.."
What happened? Well, apparently Bow Wow gave in and Mom is still tweeting away!