Haiti Suffers Again From Its Most Powerful 5.9 Aftershock Since 7.0 Earthquake
Just a week after the devastating 7.0 earthquake shocked and tore apart the country of Haiti, a reported 6.1 earthquake aftershock rattled Port-au-Prince yet again early today (Wednesday, January 20). While Haiti relief people were still looking for survivors of the inital earthquake possibly trapped under collapsed buildings, wood and concrete rubble in earthquake-ravaged Haiti on Wednesday, the strongest aftershock yet, since the 7.0 earthquake of January 12, struck in Haiti!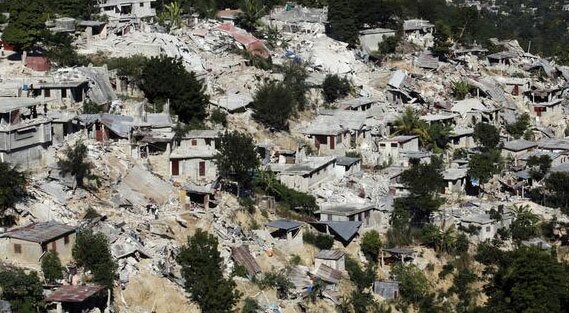 Haiti is already being listed among the 10 deadliest quake locations of the last century with an estimated 100,000 deaths expected and now this happens. The earthquake aftershock, which had a reported range from 5.9 to 6.1 on the scale, was the biggest aftershock of Haiti's total of more than a reported 40 aftershocks which have occurred since the 7.0 earthquake of January 12.
All hope is not loss, as survivors of the 7.0 earthquake are still being discovered in the rubble of homes and buildings in Port-au-Prince, and relief efforts are bringing in food, cash and help more and more as days continue to past.
According to CNN, there have been more than 25 countries that have contributed money, goods or people to the relief effort and U.S. private donors account for more than $275 million. Furthermore there is now a reported 11,000 U.S. military troops now in Haiti or on ships nearby.
As reported on HipHopRX.com, the Hope For Haiti telethon will broadcast on Friday, January 22, where hundreds of celebrities will all ban together in an effort to bring in more donations and help for Haitians. The Hope For Haiti Telethon will be hosted by actor George Clooney from Los Angeles, while Wyclef Jean, rapper and founder of the Yele Haiti Foundation, will host from New York and CNN anchor, Anderson Cooper, will host in Haiti. Donations raised will go to benefit the organizations Oxfam America, Partners in Health, the Red Cross, Yele Haiti Foundation and Unicef.