Rush Limbaugh Haiti Comments: Americans Dont Need To Give, Obama's Exploiting!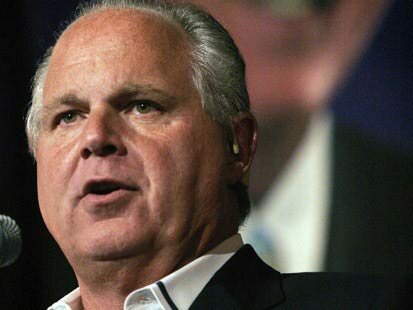 Radio host and 'shock jock' Rush Limbaugh has went on record as saying that Americans should not feel a need to give to Haiti and says President Obama is only doing things for Haiti because he's trying to exploit the crisis merely for seeking favoritism among Blacks.

Limbaugh claims that Cuba or Venezuela has offered nothing to Haiti, a land which Limbaugh says produces nothing and who's economy is entirely dependent on foreign aid.
Meanwhile Obama, who Limbaugh says "lives for serving those in misery," has pledged to provide about $100 million to help the earthquake disaster stricken country.
In regards to Obama pledging for US to give to Haiti, Limbaugh's response is 'American people have already given enough.'
Limbaugh claims we've giving in the form of "U.S. income tax."
Limbaugh adds that it's Obama's "humanitarian" and "compassionate" ways that makes this natural disaster in Haiti "play right into Obama's hands."
In contradiction to Limbaugh's statement regarding Cuba not giving to Haiti, according to a report on BET, Cuba has already had 344 doctors and other health professionals working full time in Haiti. This aid from Cuba was reportedly under an agreement with the Haitian government.
Additionally, Brazil is said to be providing $10 million in aid as well.
Listen to Rush Limbaugh's Haiti Comments video