Rapper Lady Sovereign Evicted off Celebrity Big Brother, Makes Breastsful Exit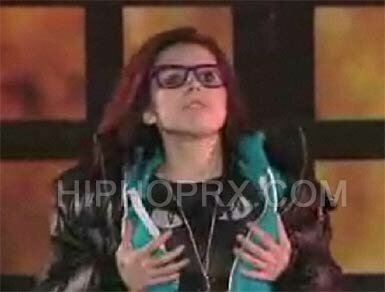 British rapper, initial Jay-Z protege Lady Sovereign, has lost to model Nicola T in the public votes making her the third celebrity to be booted out of the 'Celebrity Big Brother' House.

Lady Sovereign, 24 , whose real name is Louise Harman, was criticized by her housemates for being rude, too lazy and not helping with housework on the reality television show. The female rapper was also labeled as having a childish behavior and fell out with everyone for not wanting to help after only washing her own dishes.
After being saved on Friday, Monday would prove to be her last day as the public decided that they had enough of Lady Sovereign. During eviction, the rapper was booed by the crowd and while leaving the house the rapper in return grabbed her breasts, threw up peace signs while taunting the audience and threw a plastic key which she had placed in her mouth out at the audience.
When she was eliminated, Lady Sovereign told host/presenter Davina McCall that she didn't regret anything she did during the show.
The artist stated that all the housemates had ganged up on her and they singled her out which is why she reacted quite snappy.
According to Lady Sovereign, they were difficult to live with.
"I just stood up for myself," stated Lady Sovereign.
Now that Lady Sovereign is gone, another eviction is on the way which will be in between R&B singer Sisqo of DruHill, Ivana Trump and Stephen Baldwin. Two will be up for eviction come Friday.