Jennifer Lopez to Make Special Celebrity Appearance on Glee + Madonna Episode?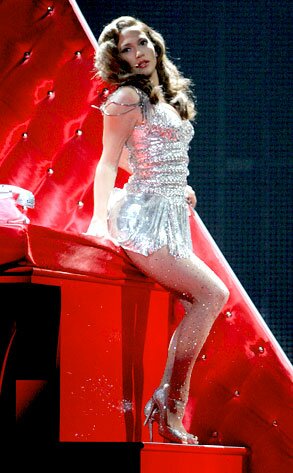 The creator of the all-singing, all-dancing show, Glee, has asked Jennifer Lopez aka 'J-Lo' to make a celebrity appearance for a one off special.

Ryan Murphy, the creator of Glee, says that he hopes Ms. Lopez will accept his offer. He wants her to play the role of a cafeteria lady. "How Glamorous", he says.
The award winning show has already been picked up for a second series and it's celebrity fanbase is growing quickly, including stars such as: Julianne Moore and Julia Roberts. Ryan Murphy also gave People magazine a hint as of what to expect in the second series saying that they were quote "shooting right now a Madonna episode" but there's no word on if or not she will be in the show.