Celebrity Fit Club Boot Camp 2: Kevin Federline, Shar Jackson, Bobby Brown and Others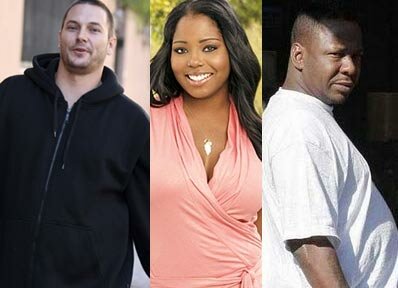 VH1 is back with it's 7th season of its famed Celebrity Fit Club, 'Boot Camp 2,' and this season may be drama filled. This season of the reality fitness show will feature Britney Spear's ex-husband rapper Kevin Federline and his ex-girlfriend and actress/singer Shar Jackson who he left to be with none other than Britney Spears. Project Runway first season winner Jay McCarroll will also be a part of the boot camp along with Whitney Houston's ex-husband, R&B singer Bobby Brown, former Baywatch beauty Nicole Eggert, former Skid Row lead Sebastian Bach, High School Musical's Kaycee Stroh, and last but not least former Bad Girls Club cast member Tanisha Thomas.

All fitness cast members will go through a grueling eight weeks of boot camp training with U.S. Marine Corps Drill Instructor Harvey Walden as nutrition and diet expert, Dr. Ian Smith attempts to re-program their meals and eating habits. New to the season will be life coach Rhonda Britten who replaced psychotherapist Stacy Kaiser. Rhonda Britten will attempt to mentor the cast members as they work at dropping their excess weight.
Broken up into two teams, they will be competing for $200,000 in cash and prizes and the individual celebrity that sheds the most weight will win $50,000 in prizes.
Catch the season sneak peek on VH1′s official site Monday, February 1.
Season 7 of Celebrity Fit Club Boot Camp 2 is set to premiere on VH1 February 8, 2010 at 8PM CST.
Celebrity Fit Club Boot Camp 2 Complete Cast
Kevin Federline … Britney Spears' ex-husband (rapper)
Shar Jackson … K-Fed's ex (Moesha, The Ex-Wives Club, and Celebrity Rap Superstar)
Jay McCarroll … Project Runway first-season winner
Bobby Brown … R&B singer (Whitney Houston's ex)
Nicole Eggert … actress (Charles in Charge star and Baywatch babe)
Sebastian Bach … former Skid Row lead singer (Celebrity Rap Superstar)
Kaycee Stroh … High School Musical
Tanisha Thomas … former Bad Girls Club cast