Octomom Nadya Suleman's Leaked Bikini Photoshoot: Pictures Stir Controversy!

Nadya Suleman aka Octomom is stirring controversy with some new sexy bikini photos of the mother of 14 children, which has leaked online. Known for her birth of octuplets in January 2009, which she had six older children already reportedly from In vitro fertilisation, Octomom's new sexy bikini photos are stirring controversy for multiple reasons.

First, Nadya Suleman is stirring up controversy because of the amazing look of her body after having octuplets. If you seen a picture of Suleman at the time of her pregnancy with octuplets, then you would definitely know the cause for suspicion or amazement.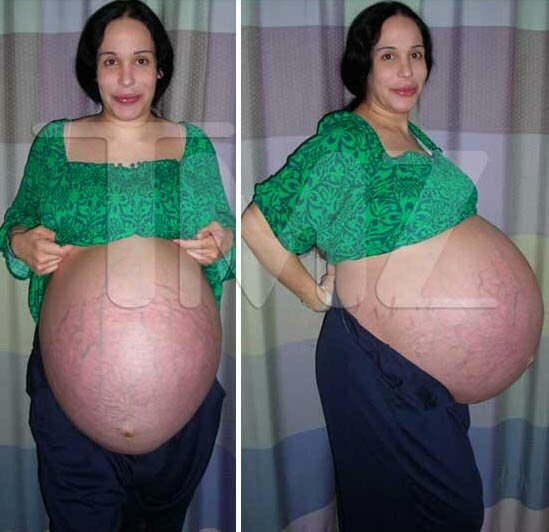 Nadya Suleman, full name Nadya Denise Doud-Suleman Gutierrez, 34, can be seen in her sexy new photoshoot showing off her amazingly slim and trim body, and flat stomach which seems to reveal possibly some cosmetic surgery work.
Second, Suleman's sexy new pictures are causing more controversy because allegedly the photos were never suppose to have been published online but are circulating quickly across the internet.
Pictures of Octomom Nadya Suleman's Leaked Bikini Photoshoot.
Links to Octomom bikini pictures:

Don Chavez