Janet Jackson Goes Gotham, Talks Michael's Death, Moving On, New Book (Photos)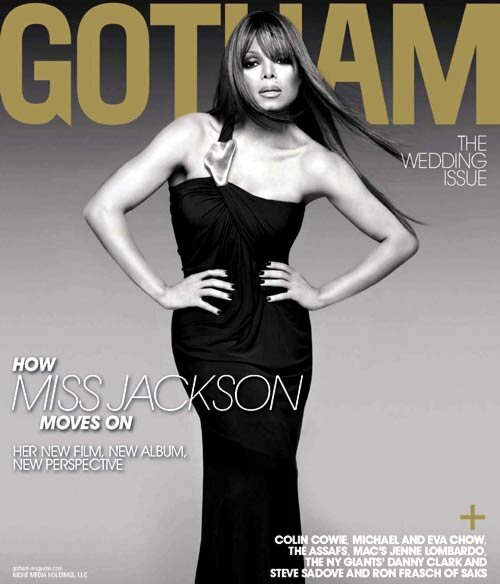 Legendary Pop singer and actress Janet Jackson, 43, is featured on the latest edition of Gotham Magazine 'The Wedding Issue.' For her feature in the magazine, Janet Jackson talks about dealing with the death of her brother Michael Jackson and the truth that you must go on and can't stop living.

Jackson Jackson also speaks on her New Year's resolution which is to learn a language which she hasn't made her mind up about. The singer says it's either between Spanish, French and Italian. In addition to learning a language, Janet Jackson also revealed that she wants to get closer to the man upstairs, GOD.
"I also want to get closer to God," Janet Jackson tells the magazine.
As for her new book "True You," Ms. Jackson speaks about weight loss, self-esteem, confidence and more. Janet Jackson says that it's not an autobiography but give glimpses of her childhood to the present which she believes will be helpful and interesting to share.
In other news, Janet Jackson will be returning in her role as a Patricia a self-help psychologist in the sequel to Tyler Perry's "Why Did I Get Married," titled "Why Did I Get Married Too?" The movie stars Tyler Perry, Tasha Smith, Jill Scott, Malik Yoba, Keyshia Cole and Monica Arnold and is scheduled to release April 2, 2010.