Lloyd Banks (G-Unit) Victim, Chris Hines, Gives His Side of the Assault Beaten
One day after Lloyd Banks was released from Canada for allegedly assaulting concert promoter Chris Hines of Chris Hines/Ultimate Entertainment, as reported on HipHopRX.com, the victim tells exactly what happened on Friday night (Jan. 8th) at Brandfort's Club NV.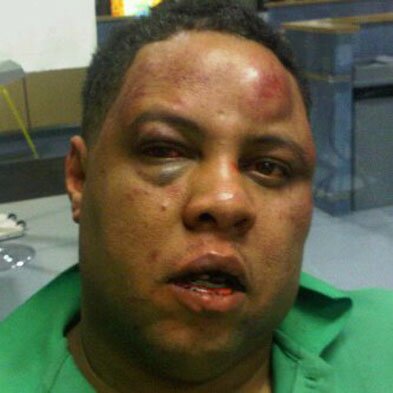 According to reports, the victim (Hines) claims that Banks started approximately an hour and a half late and left after a very short performance due to an extremely dull response from the crowd. Hines then said he returned to his hotel room where he was confronted by four men.
The victim, Hines, says that he "never expected what went down to go down" but he did think that people might be angry, but just not angry enough to "hit" him.
Hines claims "after the first punch" that he knew "okay, he's upset, disrespecting me a little bit" but Hines claims he wasn't going to be "stupid" and try to fight them all or make the situation worst. But Hines didn't expect the hitting to continue, which at that point he was like "What the f*ck is going on?"
Hines said as the police showed up, the "attackers" gave back his wallet and jewelry that they had taken and fled the scene. Hines was left with head bruises, including two black eyes and a sore thigh.
Banks lawyer, Patrick Ducharme says that there is a "rich story" surrounding the case but it won't surface until they "get to court."
Banks' bodyguard, Nicklas Sloane is reportedly still in custody.
The other accused men, road manager, D.J. Shaun McGee and hypeman Tyrell Cooper went home Tuesday while Banks was released on 50k bail Monday, as reported on HipHopRX.com, and returned to the U.S. Wednesday after being detained by immigration.