Black Eyed Pea Fergie Shows Off Cute Booty in 'Imma Be' Photo Shoot (Pictures)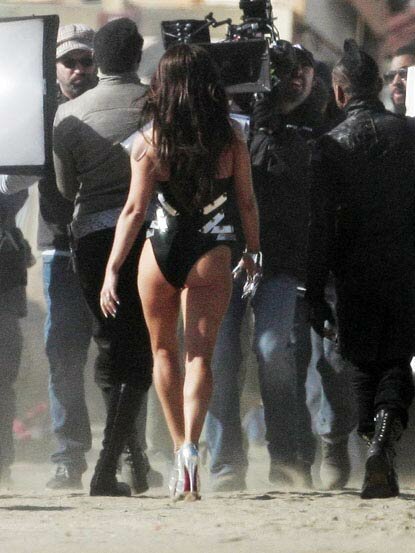 This is the first look of the First Lady of Black Eyed Peas, Fergie, in the new music video, "Imma Be," which is the next single from their hit album, The E.N.D.

Stuntin' in her Loubotins and sexy leotard, Fergie poses for pictures in the desert on a road in Lancaster California. There were several comments posted via twitter and other websites. Some mentioning how they thought she was copying Beyonce. Some thought she looked "hot" and some thought she looked more like Xena the Warrior Princess.
No doubt, she has a cute body, but damn, that outfit in whole may be a tad bit ridiculous. We hope she works the hell out of it. Some people can pull that kind of stuff off, some can't. You'll have to decide for yourself. What do you think?