Tila Tequila Signs B2K Member Raz B To Her Record Label; Plans New Tour Dates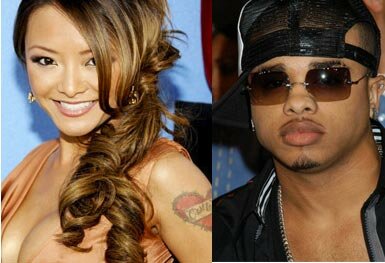 Tila Tequila may seem to be somewhat a little bit dysfunctional, but it seems she hasn't lost her business sense because allegedly she has signed on B2K member Raz B to her record label 'Tila Tequila Records.'

Tila Tequila who recently lost her girlfriend aka wifey Casey Johnson (heir to Johnson & Johnson), as reported on HipHopRX.com, states that she's been working hard the entire year of 2009 to make sure that everyone that she signs to her label gets all the support, promotion and 'major money' in their bank accounts.
Tila Tequila writes, "Raz B (a lot of you may know him from the platinum selling group B2K) has officially signed a deal with my label, 'Tila Tequila Records!'"
The reality MTV star of "A Shot At Love With Tila Teqila" goes on to add that by this Summer and by the end of 2010 Raz B will be everywhere.
"[Raz B] will be plastered all over your walls with posters, his music all over the radio, and ladies screaming and waiting in line overnight just to get to see this sensational artist known as RAZ B," add Tila Tequila.
Tila Tequila makes sure to add that she gets booked all over the world and that she plans on taking him with her first to Japan where all the ladies will go nuts over him.
"I will fly him first class, 5 star hotels, he will get PAID to do what he loves, which is sing and perform!"
The celebrity star who became famous on Myspace for having so many friends and being the most popular artist also stated that she will be his exclusive manager after being in the business for 11 years.
After writing a very long post, to sum it all up, he's working on some new material and he will also be returning in a comeback with B2K and you should be expect an album from them soon. Plus she's going on tour and plans on bringing him along.
To back this all up, Raz B has been on Twitter posting about it asking fans to retweet.
Tila Tequila says she is very picky about who she signs to her label but once you're signed, Tila Tequila is going to spend all of the money in the world to promote her artist so they'd better be ready to work by all means.
Let's see how this pans out!