Katt Williams Wanted By Cops For Punching A Man, To Be Arrested On 2 Warrants?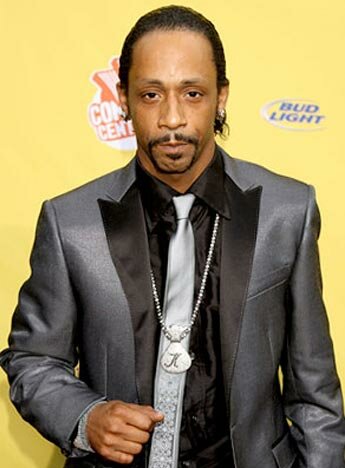 Katt Williams is a wanted man and it's not for his talented comedy! In fact. Williams is wanted for some arrest warrants that have been issued, so the comedian may be arrested.
Comedian, rapper and actor Katt Williams, 36, has been having a string of issues for more than a year now. If you don't remember when everything began to get shaky for his career, it was when Williams spazzed out inside a hotel lobby in 2008 stating that someone was after him as he repeatedly kept looking at the door. The comedian even ducked and dodged but nothing was there. Most recently the comedian was accused of having a gun in a Walmart parking lot. Before that, it was burglary and criminal trespassing, but the comedian cleared that up saying that he was a guest at record producer Barry Hankerson's while filming a movie and had been staying there for over a month. And now he's wanted for allegedly punching a man dating back from November '09.

According to TMZ, two arrest warrants are stated to have been issued for Katt Williams for battery and false imprisonment which stems from an incident at a hotel on November 12th. Allegedly Katt Williams has been accused of punching a man named Merion Powers in the face. What got him in trouble is that it was all caught on tape — well they say it was audio tape. So that means that we don't know who actually landed the punch then, right?
A police document obtained states that Merion Powers made claims that the pint-sized 5'5 rambunctious comedian invited him to the Four Seasons Hotel on November 12 to collect money that he owed him.
Powers says he brought up that he was going to press charges against Micah 'Katt' Williams over an altercation with his dog Sampson who is reported to have been physically attacked by Katt Williams. Believing that an altercation was going to take place, Powers says he pressed record on his cellular phone and that his girlfriend was in the room to witness it.
But according to sources which are stated to be connected to Katt Williams, they claim that Powers was actually trying to extort him over a musical recording which Katt Williams allegedly made. When Katt Williams responded telling him to 'pound sand,' Powers' reported pal is the one who called security and, in-turn, the hotel security 'touched down' with the cops. The police didn't believe Merion Powers story, so Katt Williams remained free.