7.0 Earthquake Tears Down Haiti, Thousands Feared Dead; Wyclef Jean Sends Plea (Pictures)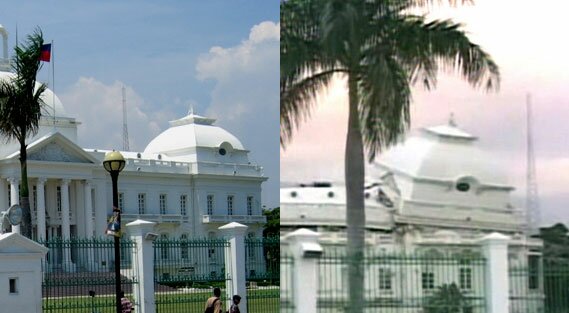 Ever since a powerful and devastating earthquake, that measured a 7.0 on the scale, struck the impoverished Caribbean country Haiti on January 12, blogs, websites and people everywhere are doing what they can to help the country which has already been through a reported economic struggle since 2004. One of the people stepping up definitely is Haitian multi-platinum musician, rapper and recording artist Wyclef Jean from the hip hop group Fugees which also included members Lauryn Hill, and rapper Pras Michel. Wyclef, though Brooklyn-raised is Haitian-born, so has definitely taken this natural disaster to his homeland to heart.

The award-nominated artist who established the Yéle Haiti Foundation in 2005 reached out first via a statement online and is urging people to donate $5 which people can do by simply texting "Yele" to 501501 which will automatically donate $5 to the Yele Haiti Earthquake Fund. The charge will show up to the donator's phone bill. Otherwise, people wanting to donate can logon to Yele.org and click on DONATE.
"We must act now," stated Wyclef in his online statement while mentioning the fact that President Obama has stated that the United States "stands ready to assist" the country and the Haitian people.
Not only did the country suffer during then initial 7.0 earthquake – but reported several very strong aftershocks – ranging from 5.0 to 5.9, in some areas, while it occurred just 10 miles from Port-au-Prince where most of Port-au-Prince's major landmarks are said to be significantly damaged or destroyed including the Presidential Palace, the National Assembly building, the Port-au-Prince Cathedral, and a hospital. Hundreds of thousands of people are already feared dead, killed in this tragic, tragic natural disaster.
In related news, Wyclef Jean and Yéle Haiti partnered with the United Nations World Food Program and the Pan American Development Foundation in 2008 to create "Together for Haiti," which is expected to help the country through food hardships in this traumatic time to definitely prevent any further deaths.
As Wyclef put it in his statement, "idle hands will only make this tragedy worse."
Once again, to donate $5 simply text "Yele" to 501501, which will automatically donate $5 to the Yele Haiti Earthquake Fund, or visit http://www.yele.org/.