Takers Film Starring T.I. and Chris Brown Releasing in Movie Theaters May 2010 (Photos, Trailer)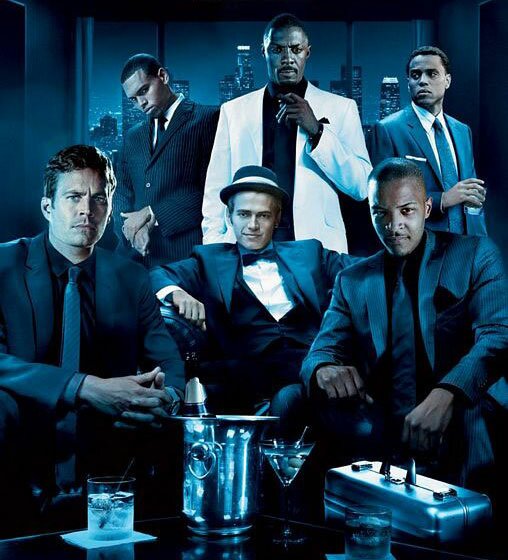 It seems that movie Takers, starring recently released 'King of the South' rapper T.I. and R&B singer Chris Brown, is now slated for a May 2010 release in movie theaters.

According to Rap-Up, the movie crime thriller which is directed by John Luessenhop is now scheduled for release May 14, 2010.
The movie Takers was first titled "Bone Deep" but apparently "there were mixed emotions about the title," T.I. told SOHH, so the title was changed to it's new and current title.
The movie, originally scheduled for release in February, revolves around a group of criminals planning a major heist at a money depot while evading two pursuant detectives.
The movie comes from a screenplay written by Luessenhop, Gabriel Casseus, Peter Allen, and Avery Duff and is reportedly produced by T.I. real name Clifford Harris, Chris Brown, Jason Geter and William Packer.
Along with T.I. aka TIP ("ATL," "American Gangster") and Chris Brown ("Stomp the Yard"), the movie Takers also stars Matt Dillon ("Drugstore Cowboy," "There's Something About Mary"), Idris Elba ("The Wire," "The Unborn," Tyler Perry's "Daddy's Little Girls"), Paul Walker ("The Fast and the Furious," "Joy Ride," "Running Scared"), Hayden Christensen (the young Anakin Skywalker in "Star Wars" trilogy), Zoe Saldana (played Neytiri in "Avatar"), Jay Hernandez ("Quarantine," "Hostel"), Michael Ealy ("Barbershop 2: Back in Business,"" Never Die Alone," "Seven Pounds") among others.
View the Takers promo photos and movie trailer below: