Kim Kardashian: Reggie To Propose Marriage After Super Bowl; Kourtney Engaged?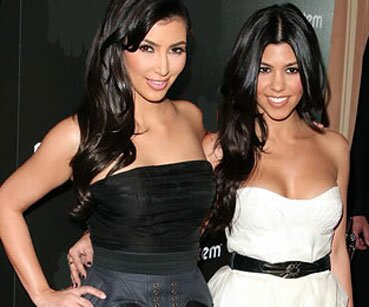 Reality star and celebrity socialite Kim Kardashian has come to the rescue of her sister after rumors have been swirling that older sis Kourtney Kardashian is engaged to marry the father of her child Scott Disick.

According to Kim Kardashian doing a radio interview on the Citadel Interactive morning radio show "Kidd Kraddick in the Morning," her sister is not engaged and she's not thinking about marriage at this moment. Kim Kardashian went on to say somewhat to the extent that Kourtney Kardashian who has just given birth in December to Mason Disick is not focused on getting married but is using this precious time being a loving mom to her newborn son.
"I think she's [Kourtney Kardashian]… going to stick with [being a mom] for right now," says Kim Kardashian.
Kim Kardashian was also asked about her personal life and if she planned on getting married with her New Orleans Saints football player Reggie Bush anytime soon. The "Keeping Up With The Kardashian" sister replied she's not trying to rush her boyfriend Reggie into putting a ring on it since she's more focused on him and his team winning the Super Bowl ring first.
The reality TV star did reveal that if Reggie Bush and his team wins, that they made a deal that he'll propose to her.
Now how about that!
So if they lose, Kim Kardashian will have to strike another deal to get her wish of marriage and that baby carriage.
In other news, recently Kim Kardashian was out house hunting with sister Kourtney Kardashian, baby Mason, Scott Disick and grandma Kris Jenner, as reported on HipHopRX.com. Days prior, the reality star was seen out with boyfriend Reggie Bush and in photos she had somewhat of a little baby-bump look?!
[display_podcast]