Hip Hop Producer Timbaland Electrifies With Shock Value II North American Tour Dates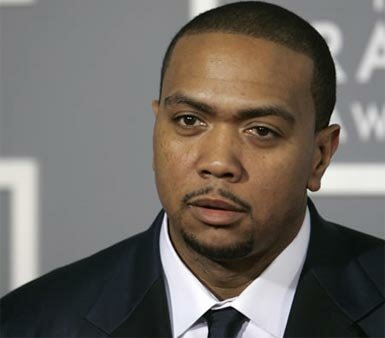 After Timbaland gave a piece of his mind telling people to stay out of his business as well as others such as Jay-Z and Tiger Woods, tour dates have been announced for his 'Shock Value II' North American tour.

Starting on January 15, Timbaland will kick off his 'Shock Value II' North American tour in Norfolk, Virgina at the The Norva and will be ending it in Dallas, Texas at the House of Blues on February 3, 2010.
The tour will feature the super producer/rapper Timbaland with a live band along with surprise guest appearances will special appearances are expected to be given in the form of a projected digital imagery that moves on a full-size screen giving attendees an interactive performance with guests such as Drake, Katy Perry, and Brandy.
As for his opening act, pop-rock band Honor Society from New Jersey will be performing at several dates for the "Shock Value II" tour.
According to Timbaland, he's excited about giving his fans a up-close/intimate and personal experience of his music and wants everyone to feel as though they never stopped dancing during his concert the entire time.
The music producer will be performing works he has made throughout his music career such as songs featuring Nelly Furtado, Justin Timberlake, Drake, Keri Hilson, amongst others.
Timbaland's Shock Value II North American Tour Dates:
1/15 Norfolk, VA The Norva
1/16 Washington, DC 9:30 Club
1/17 Baltimore, MD Rams Head Live
1/19 Boston, MA House of Blues
1/20 New York, NY The Fillmore at Irving Plaza
1/22 Toronto, ON The Sound Academy
1/23 Columbus, OH Newport Music Hall
1/24 Chicago, IL House of Blues
1/26 Denver, CO Gothic Theatre
1/28 San Diego, CA House of Blues
1/29 Los Angeles, CA House of Blues
2/02 Houston, TX House of Blues
2/03 Dallas, TX House of Blues