Photos: Eva Mendes Topless Oiled Body In The Sand For Calvin Klein Spring 2010 (Pictures)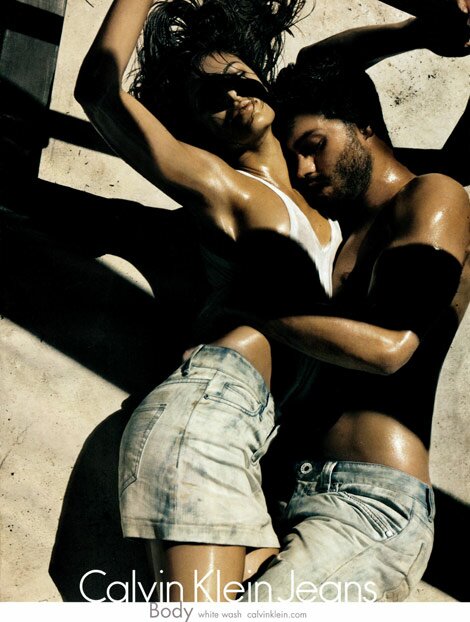 After Eva Mendes' Calvin Klein Billboard got criticism in November 09, the sexy actress most known for her roles in '2 Fast 2 Furious,' 'Hitch' and 'Ghost Rider' is back in a new set of promotional ads for the brand.

If you have been keeping up with Eva Mendes, you'll know this is not the first hot and sexy photos the actress/model has given us. Eva Mendes has given us an eyeful for quite some time now.
In 2007, the actress went all naked for PETA (People for the Ethical Treatment of Animals) for a winter anti-fur campaign. In 2008, Eva Mendes appeared in a very steamy commercial for Calvin Klein's Secret Obsession perfume. In 2009, Eva Mendes and model Jamie Dornan were plastered in a black and white Billboard in New York (SoHo) for the Calvin Klein's Underwear and Jeans Fall 2009 campaign which caused mixed reactions and concerns, as reported on HipHopRX.com.
Now Eva Mendas is back for the Spring 2010 campaign for Calvin Klein's Whitewashed jeans with model Jamie Dornan in photos taken by Steven Klein. The two appear in photos laying in the sand topless with their bodies all oiled up.
The question now is will these ads hit the streets of New York like the promotional ads for the Fall 2009 did? You'll have to wait and see!
Check out photos for the Spring 2010 Calvin Klein campaign featuring Eva Mendes and model Jamie Dornan.