Fake 50 Cent, Mariah Carey HipHop Concert Promoter Scams Investors For 25Mil (Mugshot, Photos)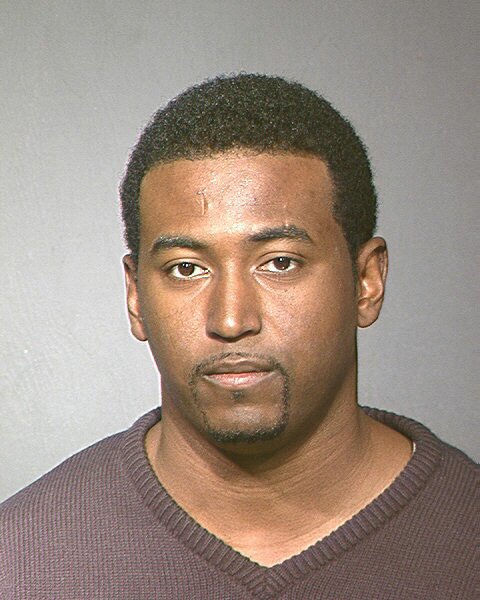 It seems that Miko Wady, a fake promoter in Arizona, has pushed a Ponzi scheme or should we say half fake promoter since the person was somewhat of a promoter — and possibly a good one — this man promoted his scam consisting of phony concerts to real investors and managed to scam $25 Million out of them! Who did he claim he was promoting — 50 Cent, G-Unit, Mariah Carey, Jamie Foxx, Mary J. Blige, amongst others.

Miko Dion Wady of Chandler, Ariz., under the name Dezert Heat Entertainment allegedly told investors they would get a substantial return of their investment from ticket revenues, and according to All Hip Hop, scammed $25 Million dollars out of the investors for concerts supposedly going to feature the likes of artists such as 50 Cent and G-Unit, Mariah Carey, Shakira, Faith Hill, and Tim McGraw.
A report released by the FBI lists a number of other artists including Jamie Foxx, Mary J. Blige, The Rolling Stones, U2, Barbara Streisand, George Strait, Billy Joel, Jimmy Buffet, and Pearl Jam.
Wady's Dezert Heat Entertainment aka Dezert Heat Worldwide was a joint venture with James Cundiff and his two sons, Adam and Jeremiah Cundiff who operated TransCapital, LLC which was a company allegedly established solely to secure "investment" financing for the phony concerts and tours promoted by Wady.
Following his tracks at every step, Wady added fake receipts, phony contracts and checks used to book the artists aforementioned for the so-called concerts. FBI officials say Wady instead of using the estimated $50 Million dollars in total investments from concert promotions, instead purchased a fleet of luxury cars, a boat, jet skis, jewelry, and multiple homes with at least $3 million of the investor's money, while promoting "fewer" than 10 concerts between 2004 and 2009.
HipHopRX.com has learned that Wady has been under long watch by the FBI for years and a report dating back to September 2007 is even listed on website RipOff Report, detailing the scheme of Wady even then.
Futhermore, the scheme consisted of other companies linked to Wady's scam under investigation by the FBI including not just Dezert Heat Entertainment Inc. but Dezert Heat Inc.; Dezert Heat Worldwide LLC; NATO Enterprises LLC; and NATO Entertainment LLC.
Miko Dion Wady is said to be charged with transactional money laundering and wire fraud, among the charges of his fake concert promotion scam.
Among other things, HipHopRX.com has learned that on top of the maximum penalty of 20 years in federal prison for wire fraud, a $250,000 fine or both and a maximum penalty of 10 years in prison, a $250,000 fine or both for Transactional Money Laundering, Wady was also a supposed deadbeat dad wanted for $10,000 in back child support by the Maricopa County Sheriff's Office in Arizona.