Rapper Lil Wayne Is Jesus In New T-Pain Freaknik Cartoon! (Photos + Footage)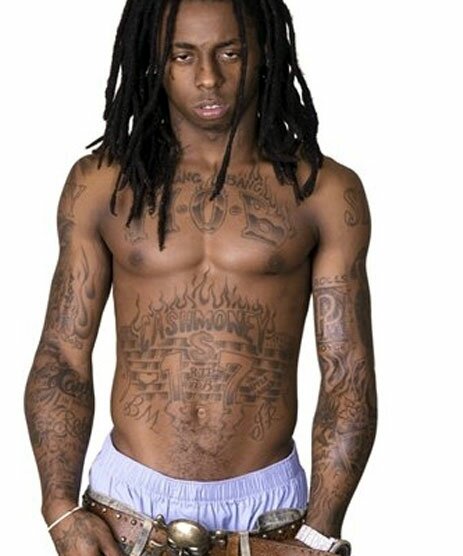 Reports have been circulating the internet that Cash Money/Young Money rapper/CEO Lil Wayne real name Dwayne Michael Carter, Jr., 27, was to play Jesus Christ in a new cartoon produced by singer/businessman/producer T-Pain about Freaknik, the once annual meeting turned gigantic 'street party' held in Atlanta, Georgia, primarily and initially to bring together students from historically black colleges and universities.

Well, the news, which seems to have originated from an article posted by Ozone Magazine founder and publisher Julia Beverly at the Ozone mag website, is somewhat true. Lil Wayne is playing Jesus — but it seems that reps have clarified that he's not playing the actual Jesus Christ but the voice of a character named Jesus.
However, this contradicts a statement by Julia Beverly in her article saying that Wayne would be in the cartoon performing in a music video entitled "Ghetto Commandments."
So he's not playing Jesus Christ but a guy named Jesus that possibly will be performing in a music video with a title close to the biblical "Ten Commandments?!" Hmmmm…
Well, we guess that clears the air, huh?
"Return of Freaknik" will premiere on Cartoon Network's Adult Swim in March 2010. According to Beyonce over at Atlanta's Hot 107.9′s HotSpotATL.com, Wayne will be joined by a cast of other rappers' voices including Rick Ross and David Banner as well as actor Andy Samberg of "Saturday Night Live."
Check out this video trailer of Freaknik which shows a scene from the actual cartoon show starring T-Pain, Lil' Wayne, David Banner, Rick Ross, and Andy Samberg!
Freakniks back, baby!