12 Percent of Juvenile Inmates Raped; Sexual Abuse Prompts US Investigation!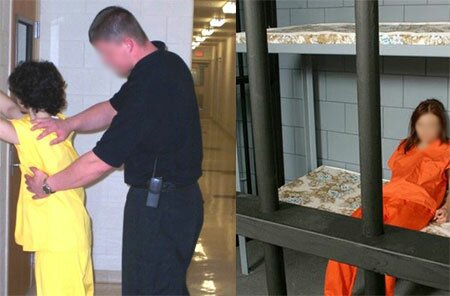 It seems that the somewhat 'hush' topic of rape in jail isn't so 'hush hush' anymore as, on Thursday (Jan. 7), the Justice Department released a report revealing that according to a study, 12 percent of incarcerated juvenile inmates had been raped or sexually abused by fellow inmates or prison staff in the past year.

The study which was conducted by survey of 195 facilities in all 50 states and the District has prompted states people to look further into the system after the study revealed such an alarming "high rate of" possible "staff sexual misconduct" against juveniles.
In related news, in Michigan, back in July, a settlement for $100 million dollars was made in a lawsuit by women prisoners who claimed they were raped by state prison guards during the 90s, and there are similar cases that are proceeding in courts around the country, according to The Washington Post who wrote about this somewhat horrific report.
Currently, lawyers are expected to be reaching out to possible victims and speaking with state officials in the coming weeks, according to Hannah August, a spokeswoman for the Justice Department.