Hip Hop Producer Shawty Redd's First Court Appearance On Murder! (Raw Footage)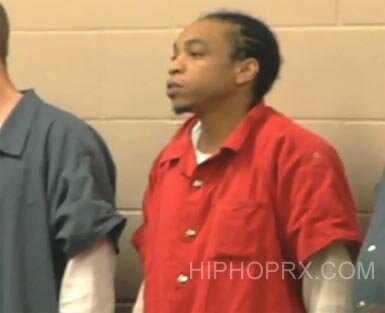 Shawty Redd Makes his first court appearance at the Henry County Courthouse in Georgia after turning himself in when he shot and killed a friend inside his home.

On January 1st, super producer Shawty Redd turned himself in to authorities immediately after shooting and killing a man inside his home in Georgia. The man shot and killed has been identified as 35 year-old Damon A. Martin of Detroit.
An argument ensued and Redd feared for his life when he reached for a gun and shot and killed Martin. Redd then turned himself in to the Henry County Police Department and was charged with murder in the first degree, as reported on HipHopRX.com over the weekend.
A Henry County spokesman says its up to the D.A. whether or not Redd will be actually charged with Murder 1. As Redd went in front of the judge, he asked if the court would re-schedule his arraignment until Jan. 12th because his lawyer is out of town.
No bond has been set for Shawty Redd at this time.
Check out the raw video footage of Shawty Redd's first court appearance for murder: