Supermodel Naomi Campbell's New Year's Russian Gig; Bankruptcy Rumor False?!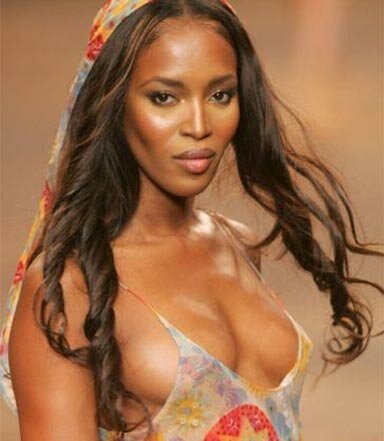 Sexy and hot English supermodel Naomi Campbell, 39, will be celebrating her New Year in Russia with a smile on her face. The model is expected to appear on a Russian television show to wish the viewing audience a Happy New Year, according to reports.
Naomi Campbell was rumored earlier this week to be heading for bankruptcy, as reported on HipHopRX.com, however, Campbell's rep is quoted as stating that it is completely false.

As far as for Naomi Campbell and her appearance on the Russian Channel One show, she won't have a problem with viewers since it is stated to have attracted a third of viewers in the country on last year. The high number of viewers may be possibly due to the Kremlin clock-tower and the show centered around the speech of the President of Russia, Dmitry Anatolyevich Medvedev (Дми́трий Анато́льевич Медве́дев​).
Meanwhile, Campbell is dating Vladislav Doronin, a billionaire Russian real estate entrepreneur, referred to as the "Donald Trump of Russia" or the "Donald Trump of Moscow." The two have been dating since 2008 after reportedly meeting at the Cannes Film Festival.