P Diddy Warns Fans Of Fake Club Promoters; Inks New Muhammad Ali Tattoo (Photo)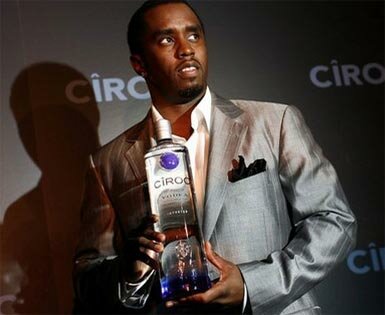 We all know how club promoters love to have New Year's Eve parties and some of us know how they use posters/postcards of celebs sometimes on their promotions without permission or without the knowledge of the celebs and the fans have no idea! Well, Diddy took to his Twitter and has forewarned fans of fake club promoters saying, "For New Years I'm NOT having a party!!!"

"Imma be at my crib with fam and friends. So if yall hear I'm having a party… its a lie!!! RT pls," Diddy added in his Twitter post.
However, what the hip hop mogul and young businessman is doing is helping fans to stay safe on New Year's eve by paying for literally thousands of cab rides. As reported on HipHopRX.com, Diddy along with CIROC Ultra Premium Vodka will be distributing thousands of thousands of debit and MTA cards around New York City to pay for cab, subway or bus fare providing Safe Rides to anyone needing a ride home on the New Year.
Diddy has also recently twitpic'd this photo of a new tattoo saying in his post "Check out my new ink for 2010…In honor of my Godfather Muhammad Ali..Be Great!!!!"
Ending on a Diddy note, as he would put it people, "2010 let's go!"