Kanye West, Chris Brown, Kardashians Make Most Hated Celebrities of 2009?!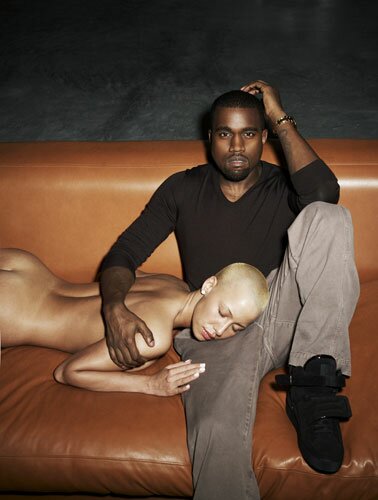 It seems that Kanye West may be the most hated celebrity on the internet, well let's just say he made the list! What list? Kanye West was voted the most hated celebrity of the year 2009 compiled by several celebrity bloggers on a list over at Bumpshack.com, whose list has been highlighted before on MSNBC LIVE and celebrity gossip site TMZ.
It seems that Kanye's now infamous incident with Taylor Swift, where the award winning hip hop producer and artist interrupted Taylor Swift's acceptance speech for Best Female Video at the 2009 MTV Video Music Awards, as covered on HipHopRX.com, has leveled his popularity with or should we just say 'put him on the (s)hit list' of several celebrity bloggers.

However, somewhat like Megan Fox who too made the (s)hit list of Movefone's readers when she was voted the worst actress of the year 2009, but also was voted the hottest of 2009, Kanye West too has an upside. The hip hop producer/artist came in at #1 on Billboard's Top Male Artists of 2009 year end charts plus let's not forget he's dating Amber Rose.
In related news, other celebs that made the list of Most Hated Celebs in 2009 were Chris Brown, Jon & Kate Gosselin, Tiger Woods, The Kardashians, Lindsay Lohan, Perez Hilton, Joe Jackson, Mariah Carey, Lady GaGa and others. View the full list and details here.