Raw Footage: Trey Songz and Keri Hilson Freaky On Stage, But Are They A Couple?!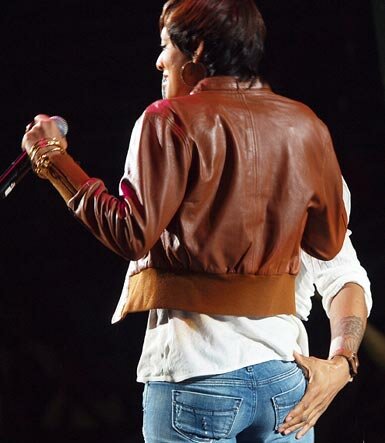 Last Saturday in Atlanta at the Jingle Bash 2009, Trey Songz was joined by Usher and Keri Hilson to perform the remix to his hit "Invented Sex" which originally features rap artist Drake.
According to reports, a source stated, "Trey couldn't keep his hands off of Ms. Hilson, adding, they were acting like school kids in the throes of puppy love."
During the performance, both Keri and Trey appeared to be quite comfortable with each other due to the fact that Trey had his hands all over Ms. Hilson's booty.

The song "I Invented Sex" comes from off the Trey Songz album "Ready" which was released August 31, 2009. The album has been nominated for the 52nd Grammy Awards for Best Contemporary R&B Album which is set to broadcast on CBS January 31, 2010 at 7PM CST.
Check out the video of Trey Songz Feeling On Keri Hilson's Booty