Vida Guerra Returns In Sexy New Magazine Pictures + 2010 Calendar! (Photos)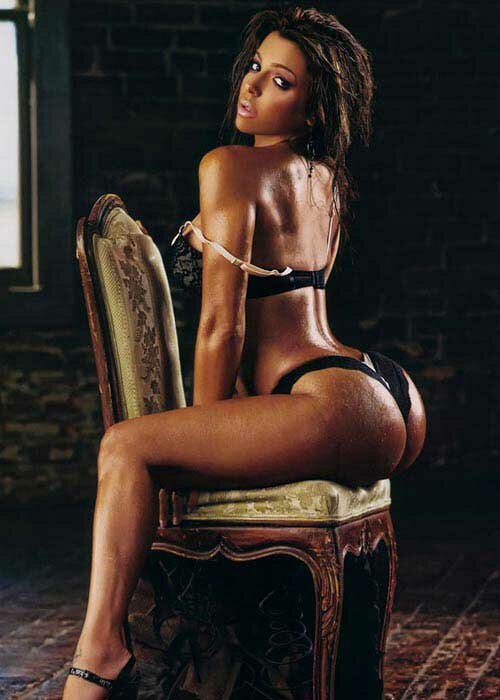 Vida Guerra, the Cuban-born model, actress, and singer who has been one of the most memorable ass(ets) to hit the magazine stands and the net, is back in some new photoshoots — one for Black Men Magazine and another for her upcoming 2010 Vida Guerra calendar.

Vida Guearra's ass(ets) got her top features in magazines like FHM as Model of the Year, although nothing has been more revealing than the July 2006 issue of Playboy Magazine who featured Guera's first nude photos.
Guerra, 35, was even voted No. 1 on the Top 10 hip-hop honeys list in online men's website Askmen.com, one of if not the leading men's lifestyle site online. Guearra beat out Melyssa Ford, Jesikah Maximus, Meagan Good and others. Others on the Top 10 Hip Hop Honeys list included Karrine Steffans, Esther Baxter and Maliah Michele, among others.
Remember rapper Nelly's "Shake Ya Tailfeather?" Then you probably recall seeing Vida Guerra in the music video.
If you haven't picked up the December issue of Blackmen and checked out Guerra, here's pictures of her Blackmen spread as well as behind the scenes video footage of Vida Guerra captured by WorldStarHipHop shooting for her new calendar for 2010 which will be available on the model's official website at VidasWorld.com for $19.99.
Check out more pictures of Vida Guerra here.