Kendra Wilkinson Shows Off Lil Baby Hank Baskett IV (Photos)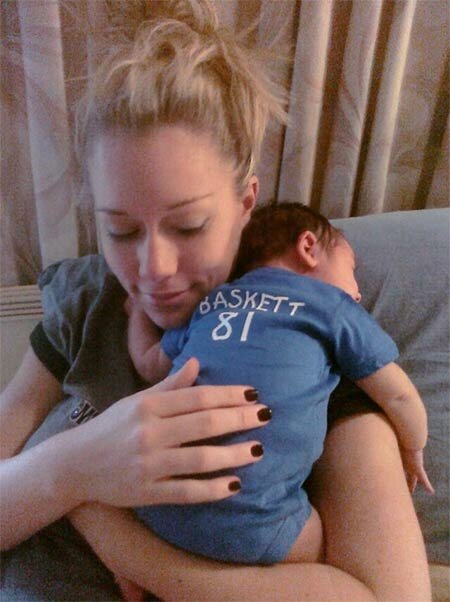 Former Playboy model and The Girls Next Door star, Kendra Wilkinson Baskett who recently gave birth to newborn son Hank Baskett IV with husband Indianapolis Colts wide receiver, Hank Baskett III, talks to the world and shows baby Hank off some more after making his debut on OK! Magazine.

On Twitter, the celebrity model and reality star has been talking about baby Hank who she calls "lil man aka lil Hank" and keeping friends and fans informed about his progress. "..almost 10 lbs n no not sleepin thru night all way yet. sleeps thru day good," Kendra Wilkinson writes to one of her Twitter followers.
Prior to getting married to Hank Baskett III, June 27, 2009, at the Playboy Mansion, the E! reality-television show star and Playboy model announced that they were expecting their first child together on June 11, 2009. Hank Baskett IV was born December 11, 2009 at 12:37 A.M. in Carmel, Indiana by C-section (caesarean section) and weighed 9lb 5oz at the time of his birth.