Kanye West, Amber Rose Enjoy Night At The Movies; Sherlock Holmes?! (Photos)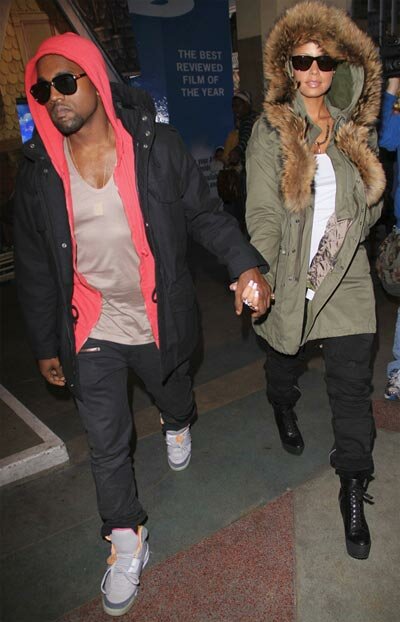 Hot celebrity couple Kanye West and Amber Rose were spotted hanging out for a movie date on Sunday in Hollywood, despite the former break-up rumors a few weeks ago. The two are stated to have went to check out newly released movie 'Sherlock Holmes' which stars Robert Downey, Jr., Jude Law, Rachel McAdams, Mark Strong, Eddie Marsan, Kelly Reilly and William Hope.

On Saturday, Kanye West got into the holiday spirit by serving lunches to the homeless at The Los Angeles Mission. Girlfriend Amber Rose also contributed and volunteered in the kitchen to hand out meals to the needy at the non-profit organization.