Caught On Tape: Mary J. Blige Fights, Punches Husband?! Brother, Hubby Dispute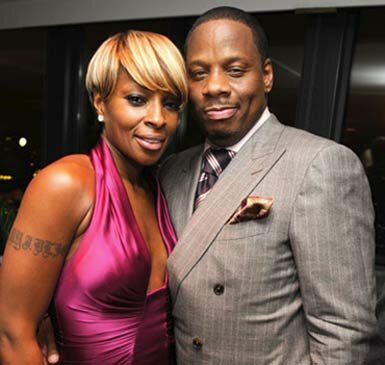 Is there trouble in Mary J Blige's paradise? The 'Queen of Hip-Hop' Mary J. Blige was caught on tape with her husband Martin Kendu Isaacs after a rumor that she punched her husband made its way around the Internet following Mary J. Blige's album release party in New York City on December 21st.

According to reports, the hip-hop diva and R&B soul singer had a fight/dispute with her husband at the club called M2 which resulted in her allegedly punching him good enough to make him bleed. It's being stated that the incident happened after she caught him eying and trying to talk to a waitress.
Mary J. Blige's rep has since then refuted the report that she was fighting with her husband, but instead stated she was stopping an altercation between her husband and her brother reports the NY Daily News.
The NY Post quotes the representative as stating, "People lie and don't know what they're talking about."
As for if something actually went down, after denial, several sources say they actually witnessed the altercation. Meanwhile, a video has surfaced online showing her husband and brother grasping each other, however it is unclear of what is actually going on between Mary J. Blige and her husband other than hearing her voice near the end of the video.
Mary J. Blige's album "Stronger with Each Tear" released December 18, 2009.
Check out the video of the alleged altercation of Mary J. Blige and her husband.