Rapper T.I. Released From Federal Prison, Reports To Halfway House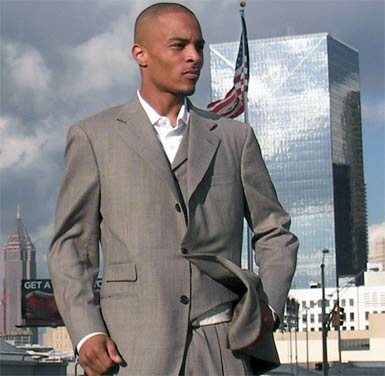 Atlanta rapper T.I. has been released from low-security federal prison in Forrest City, Arkansas on Tuesday, December 22 after serving time on federal gun charges. Although the rapper is reported to have been released, he is still not out of the clear. T.I. born Clifford Harris, Jr must report to a half-way house to complete the remainder of his sentence, as speculated in a past report on HipHopRX.com.

Rapper T.I. will be completing the remainder of his sentence at Dismas Charities Atlanta West in Georgia and in addition, will have to complete 500 hours of community service and then serve 23 days of house arrest. The hip-hop artist will be allowed during the day to work at the offices of his Grand Hustle label and will have to report back at a certain time at night, according to sources.
T.I. was sentenced to 366 days after being accused of allegedly trying to purchase a quantity of weapons from undercover agents back on October 13, 2007 which is a federal charge and began serving his sentence May 26, 2009, as covered on HipHopRX.com. Agents claimed that T.I. took delivery of three machine guns and two silencers from a bodyguard who was cooperating with ATF (Bureau of Alcohol, Tobacco, Firearms and Explosives) after trying to purchase guns from an undercover ATF agent.
T.I. is expected to remain on supervised probation for three years and pay fines in the amount of $100,000.