Fergie Becomes Italian Prostitute, Packs On Pounds For New Film Role In Nine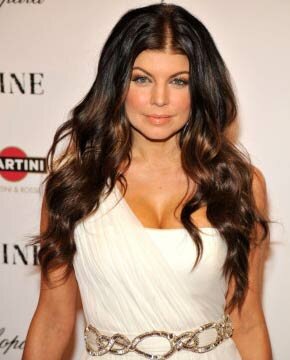 Black Eyed Peas' member Fergie born Stacy Ferguson who will play the role of an Italian prostitute named Saraghina in the big-screen version of the Tony Award-winning musical "Nine" will appear more curvier than her usual tour body.

While talking to Parade's Jeanne Wolf, the singer stated that getting her role was a challenge and it was more intimidating joining with the cast of stars which include those such as Daniel Day-Lewis, Nicole Kidman, Sophia Loren, Penélope Cruz, Kate Hudson and Judi Dench.
Fergie ended up with the role after she took a time-out from touring and states that she had been touring for 5 1/2 years straight and the group were planning another big tour and she was a little burnt out.
"And then I found out Nine was casting and I just went for it. But I had to fight to get the role," stated Fergie.
The singer went on to talk about how determined she was and how she transformed herself as well as watched old films like Sophia Loren inorder to she how an Italian woman like Saraghina behaved.
One of things that Fergie also did was gain weight to be in-touch with her character Saraghina who sings "Be Italian" in "Nine."
"I did gain more than a few pounds to get that curvy Italian look. My approach was just to eat everything in sight, from burgers and fries to big plates of French cheese and, of course, pasta. I also skipped the gym. I guess you could say I wasn't very health conscious, but it was great not to worry about your cholesterol. Now, maybe I should since I'm still losing weight," Fergie added.
Fergie goes on to state how she relates to "Be Italian" and that it's about enjoying life.
"Italians love food. They love dancing. They love to sing. They love to flirt. They love to have sex, they love to love. There is a part of me that feels a connection to that," says Fergie.
As for Fergie's character Saraghina, the singer says that she doesn't take her character off the set, however actor Daniel Day-Lewis was always immersed in his role as Guido even when the crew wasn't filming. Fergie says Daniel Day-Lewis sent her little notes which said things like, 'Great job. Love, Guido.'
"I was Saraghina when the cameras were rolling and then I kind of left it there."
"Nine" is scheduled to open for wide release Christmas Day (December 25, 2009).