Beyonce's Mom, Tina Knowles, Files For Divorce From Mathew Knowles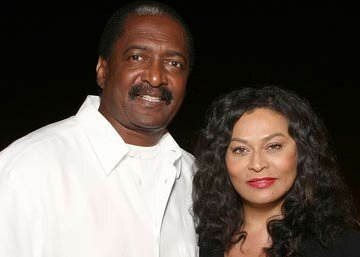 After rumors of Mathew Knowles possibly creeping and allegedly fathering a child outside his marriage, it seems that Beyonce and Solange's mother, Tina Knowles, has filed for divorce.

The news of divorce came over the weekend, Friday, December 18, 2009, that Tina Knowles filed for divorce against Mathew Knowles who's most known as the manager of Destiny's Child and his daughters Beyonce Knowles 28, and Solange Knowles, 23, although legal proceedings began in November, according to court documents.
Mathrew Knowles' divorce follows one month after a young woman named Alexsandra Wright of Los Angeles made claims in a lawsuit that he is the father of her unborn child.
According to the couple, the decision to end their marriage was peaceable and the two remain friends, parents, and business partners.
Tina Knowles, 55, and Mathew Knowles, 58, married in 1980.