Rapper Gucci Mane Speaks From Jail; Talks Young Jeezy Heavy Remix Song!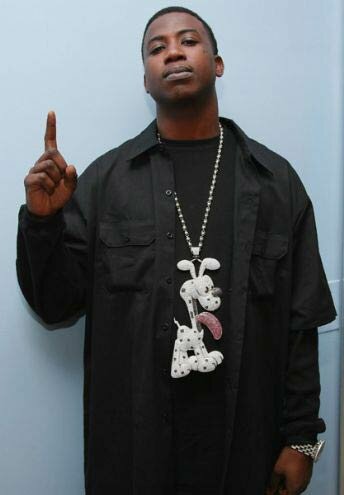 Though Gucci Mane is currently serving a 12 month sentence he is in high spirits and talks about his new album and recording with Young Jeezy from jail.

Gucci Mane, who is currently serving a one year sentence in the Fulton County Jail, tells MTV on Wednesday that he is very excited about the release of his new album and having recorded with Young Jeezy after squashing their beefs!
"We already recorded two songs! One song was the 'Trap or Die 2′ remix, I jumped on there for him and he did a verse for my song 'Heavy' with Shawty Redd on the beat. We just haven't released it yet," says Gucci.
Gucci Mane is slated to drop the second album of his 'The State vs. Radric Davis' trilogy in 2010.
"I got an album coming out April 2010," Gucci said. "It's called The State vs. Radric Davis: The Appeal. Seventeen tracks. It's already recorded, getting mixed and mastered as we speak. I'm dropping a trilogy with The State vs. Radric Davis. When I get out, I'll be working on the third part to the trilogy. The final will be called 'The State vs. Radric Davis: The Verdict.' That'll be in stores December of 2010."
Meanwhile his record company Asylum just released the video for 'Heavy' though Jeezy is not on this version!
Watch Gucci Mane – Heavy (WORLD PREMIERE) Video