Rap Artist Nas DUI Arrest Footage Leaks, Charges Dropped?! New Hip Hop Songs In Work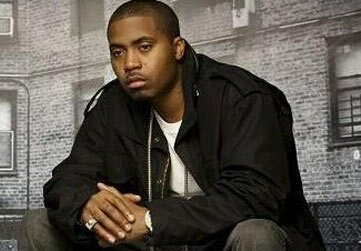 A DUI arrest video of New York rapper Nas seemed to have surfaced online which shows the rapper being given a sobriety test and also placed into handcuffs by the Henry County police on September 10th.

According to reports, the tape was obtained by celebrity gossip and news site TMZ and shows Nas born Nasir bin Olu Dara Jones, 36, being questioned by authorities who asked him about his activities prior to being pulled over in which he stated that he had smoked some weed earlier over at one of his friends.
The questioning police officer began to give hip-hop artist Nas a sobriety test where he was asked to follow his finger with his eyes only for approximately a minute. Nas was then asked to walk in a straight line and count to nine and then turn around on the line and walk back down it counting to nine again. "My balance is weird, my balance is always weird," Nas told the officer prior to walking.
After walking the line, rapper Nas had to stand on either of his legs and hold his arms out and count to 1001, 1002, etc. until he was asked to stop. After his soberity test, he got a nice friendly police officer eye exam, tongue check, and his pulse rate monitored. After his pulse was checked, the testing officer handcuffed Nas and stated that he was arresting him for DUI and read him his rights.
The rapper was stated to have been with his brother Jabari aka Jungle at the time that he was pulled over south of Atlanta.
What lead to the rapper getting arrested is reportedly due to his black Cadillac Escalade reeking of marijuana and his alleged green tongue, raised taste buds, eyelid and body tremors.
In the end, the two were both arrested and taken to Henry County police station and charged with DUI and then released later.
This is possibly one of the least of Nas' legal concerns as the rapper is facing a $2.5 million dollar lien from the IRS for 2006 and 2007, a discrepancy about spousal support and child support with ex-wife and R&B singer Kelis, amongst other things, as covered on HipHopRX.com.
Meanwhile, Nas is looking to release songs and works next year with one being with Damian Marley for the Distant Relatives collaborative album and a documentary.