Singer Fantasia To Premiere Reality Show on VH1; Working On Third Album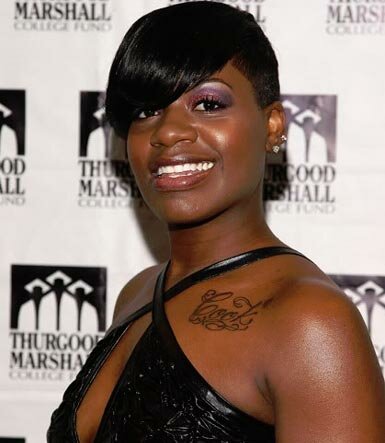 Seems that American Idol winner and nine-time Grammy nominated singer Fantasia Barrino, 24, will be the latest celebrity to be getting her own reality show. Fantasia's new reality show will be titled "Fantasia For Real" and will focus on her being a single mother and her singing career as she works on her third studio album.

The show will consist of eight thirty-minute unscripted episodes and is set to premiere January 11th, 2010 at 10 PM only on VH1.
A sneak peek of the season's first episode will be made available on VH1.com days before the on-air premiere.
In other news, it is being rumored that the young singer is a home-wrecker. The claims are that she is seeing a new man who is a former T-Mobile salesman named Antwaun Cook that's married and has two kids. Allegedly the former college football player left his wife to move in with Fantasia after meeting her in August.
Since the rumor started it was pointed out that Fantasia had a tattoo of Cook's name put on her shoulder in which she allegedly laughed off and denied. A picture later surfaced showing Fantasia with the word Cook on her shoulder.
Meanwhile, it is stated that Antwaun Cook is awaiting a divorce which is pending.
Maybe she loves to …. cook.