Rapper Gucci Mane Receives 1 Year In Prison, Talks From Behind The Bars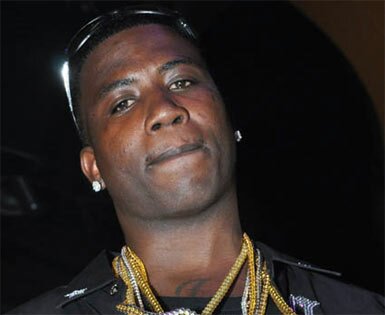 After violating probation, rapper Gucci Mane born Radric Davis was sentenced to 12 months in jail on last Thursday. The hip hop rapper is reported to be currently in Georgia's Fulton County jail for not fulfilling his mandatory community service that was ordered by the court, not attending anger management and drug and alcohol abuse classes as well as for not obtaining the appropriate permission to travel.

Since being imprisoned, Gucci Mane states that he is taking full responsibility for his actions and stated that his label Asylum/Warner Brothers is still making plans to release his upcoming album on December 8 entitled "The State vs. Radric Davis."
The rapper was at first looking to serve at least 2 years in prison, however the judge showed leniency.
According to the rapper's attorney Dwight Thomas, Gucci Mane was remorseful for his conduct and was able to convince the courts not to sentence him to the two years that he would have possibly received.
Currently it is being stated that the rapper must serve at least six months in prison before even being considered to be released.
"The State vs. Radric Davis" is expected to release December 8, 2009 and features guest appearances by Usher, Plies, Keyshia Cole, Lil Wayne, Soulja Boy and Keri Hilson, among others.