Anya Ayoung-Chee, Hiroko Mima: Miss Universe Threesome Sex Tape Scandal + Photos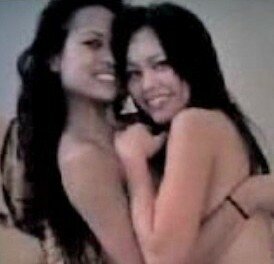 Miss Universe threesome sex tape video leaked to the public causes much speculation as to who was all involved in the taping!
In the aftermath of the Miss California, Carrie Prejean sex tape (as reported on HipHopRX.com) comes yet another sex tape scandal involving two Miss Universe crown holders. 2008′s Miss Universe of Japan, Hiroko Mima, and Anya Ayoung-Chee, who was crowned Miss Universe of Trinidad and Tobago also in 2008, was allegedly involved in the making of a sex tape along with Anya's boyfriend, Wyatt Gallery. The tape contained the three having a menage trois and was taken from Gallery's laptop in the hopes of sabotaging Anya and Hiroko's career possibly.

Gallery states that it was not Mima, but rather "just a really, really, really close friend."
"I feel horrible and embarrassed for Anya, her family and myself … because this was a private moment that was never supposed to be made public. This was an intentional, malicious sabotage against Anya and her career and I feel stupid for not deleting the files off of my computer," says Gallery!
Gallery also states that the sex tape was filmed in 2007, but a Miss Universe representative responded with this statement: "This was apparently eight months after the pageant and neither were the reigning titleholder. The photographer is NOT a Miss Universe staffer so we have nothing to say or any involvement, thank goodness."