Rapper Flo Rida and AdultFriendFinder Partner For Music Flick Touch Me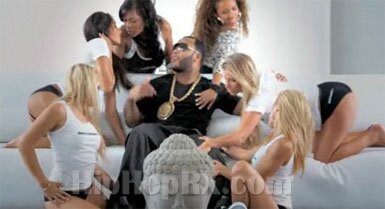 Hip Hop artist Flo Rida has partnered with internet-based social networking site AdultFriendFinder.com for his latest music video 'Touch Me,' his sixth single from off his certified Gold album 'R.O.O.T.S' Route of Overcoming the Struggle.

The video which is based off a spy-themed storyline features female rapper Trina as well as models known as the AdultFriendFinder girls who grope over the Poe Boy/Atlantic Records recording artist Flo Rida and touch themselves throughout the video. In the video, Trina can also be seen touching herself and teasing the camera while sensually bumping Flo Rida.
The video premiered exclusively on AdultFriendFinder on Monday, October 26th and will premiere on other music and video sites such as MTV, BET, amongst others following the premiere week.