Monica 'Danger' Leon of For the Love of Ray J Half-Naked Art; Preps Artist Debut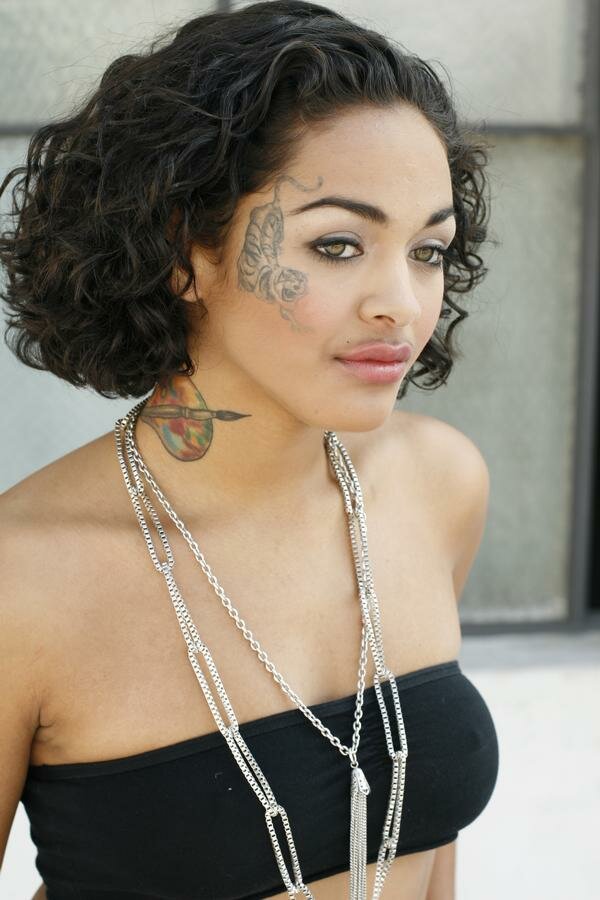 Monica Leon aka Danger, one of the popular former cast members (the one with the tattoo on her face) off season one's VH1 reality television show For The Love Of Ray J, is revealing her artistic side in an art exhibit entitled Danger in Wonderland. Though Monica 'Danger' Leon has photos of paintings of half-naked women canvases painted with her art, there's no information as to whether they will be featured as a part of her art exhibit.

Presented by Organic Blood and Dangeress Productions, the art exhibit Danger in Wonderland will be a multi-city tour starting off Saturday, November 28, 2009 at the Kava Lounge in San Diego, CA.
The art exhibit will be hosted by popular YouTube vlogger Andrea Brooks (www.Youtube.com/AndreasChoice) and will end with a VIP ONLY after-party hosted by Danger.
Danger in Wonderland will reveal Monica Leon's true passion and talent which apparently is painting.
The exhibit and appearance by Danger will be Danger's first appearance since her controversial pregnancy and birth of her new baby, which singer Ray J was the first suspected baby father, as reported on HipHopRX.com.
In related news, Monica Leon, who recently gave birth, is also expected to appear on the upcoming season 2 of For The Love Of Ray J, which is expected to premiere with a cast of new girls on VH1 on November 2, 2009. Leon is also currently working on a book release which is slated for the beginning of 2010.
Paintings by Monica 'Danger' Leon
Monica Danger Leon's Maternity Photoshoot