Nicki Minaj vs. Rapper Wale: 'Twitter Beef' On Joe Budden TV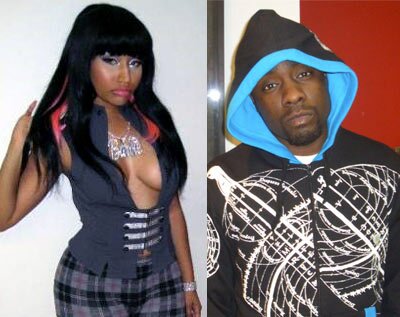 Rapper Joe Budden has returned with new video of Joe Budden TV and caught up today (Oct. 27) with rappers Nicki Minaj of Lil Wayne's Young Money and Interscope recording artist Wale, who had a talk regarding each other's Twitter account and followers.

The video starts with Joe Budden speaking on 'hollin' at Wale (who has over 100K Twitter followers) to get up on some more Twitter followers himself. Joe Budden currently has over 40,000 followers. Budden says Wale, who has a Lady GaGa thing going on, referring to their collabo song 'Chillin' off Wale's album Attention: Deficit, goes in about how many followers Nicki Minaj has — which is over 250K.
As Nicki Minaj goes into explaining how to get more Twitter followers like herself saying you have to "love" them, Wale says "let's be honest" and points to the curvacious body of Nicki Minaj insinuating that her sex appeal maybe contributes as well to her Twitter fanship.
Later in the video, Joe Budden gets a somewhat promise from Nicki Minaj that she'll urge her Twitter fans, or "Barbies" as she calls them, to follow 'Ken Budden' referring to Joe Budden on Twitter.
Watch the video of Nicki Manaj and Wale talking about Twitter on Joe Budden TV.