Google Plans To Get Into The Music Business With New Search Feature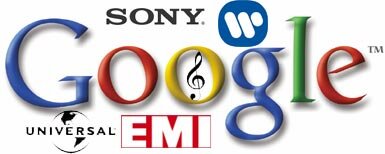 The world's most popular search engine, Google, will be implementing a new feature into its search engine — music! The plan is to allow users to search for music as well as buy songs straight from the page.

The search engine giant has already landed deals with some of the top record companies including Sony, Universal, Warner Music, amongst others. According to sources, the major labels pitched the idea to Google more than a year ago.
Music that can be purchased will come from retailers like Apple's iTunes, Amazon and social music sites such as Lala, iLike and others, with additional music retailers to be possibly added in due time. Money earned from the purchases will be split with the record companies, while Google is expected to earn from the advertising placed with the music search results.
The new search pages are expected to launch on next week.