Megan Fox In Her Underwear As New Face Of Giorgio Armani (Photos)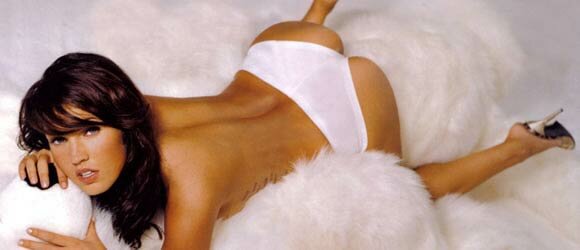 Although the movie 'Jennifer's Body' didn't do so hot at the movie box office, surely Megan Fox is hot in underwear and just to prove this, Italian fashion designer Giorgio Armani's line has announced Megan Fox as the new face of Armani's Emporio Armani Underwear and Armani Jeans campaigns.

Campaign ad images are expected at the beginning of the year and will be coming in the form of billboards and print ads nationally.
According to sources, a shoot with Megan Fox was taken over the weekend with L.A. fashion photographers who are greatly known for their artistic work and working with celebrity clients such as Jennifer Lopez, Madonna, Lindsay Lohan, Kylie Minogue, Scarlett Johansson and fashion lines such as Louis Vuitton, Missoni, Fendi, among others.
In other news, Megan Fox is expected to be in four upcoming films, "Jonah Hex" which is in post-production (release June 18, 2010), "Passion Plays" which was recently announced, "The Crossing" which is in pre-production, and reportedly returning in the action movie "Transformers 3″ (release July 1, 2011) which is also in pre-production.
Currently rumors are stating that Megan Fox will be killed off in the upcoming Transformers, maybe for calling the director a d-ck, among other things, so will there be a 'sexy Transformers splattering kill?'
Meanwhile check out some sexy photos of Megan Fox in her underwear.