Kim Kardashian's Sexy FHM Magazine Spread: American Booty! (Photos)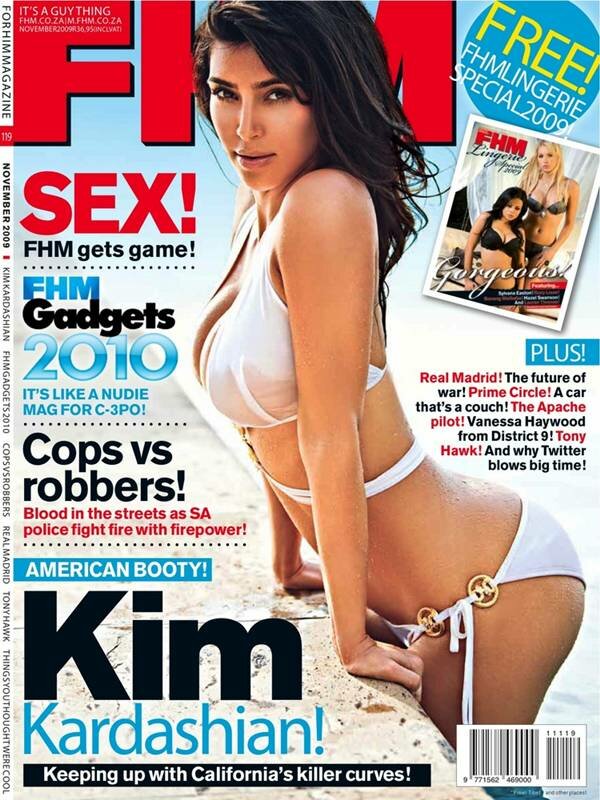 Kim Kardashian visits Africa for Russell Simmon's Diamond Empowerment Fund and does a sexy photo spread with FHM South Africa, the South African issue of FHM Magazine. Kim Kardashian's sexy photo cover carried the headline "American Booty! Kim Kardashian! Keeping Up With California's Killer Curves."

In her sexy magazine photo spread for FHM's South African issue, the "Keeping Up with the Kardashians" reality television starlet, who's possibly re-kindling her relationship with ex-boyfriend NFL star Reggie Bush, can be seen in various hot bikini outfits posing for her mildly safe but sexy and occasionally wet pictures.
The FHM photoshoot reportedly took place in various places in South Africa including Namibia.
Check out pictures of Kim Kardashian in her FHM Magazine South Africa photo cover spread.