Filippa Hamilton Too Fat At Size 4?! Fired From Ralph Lauren (Photos)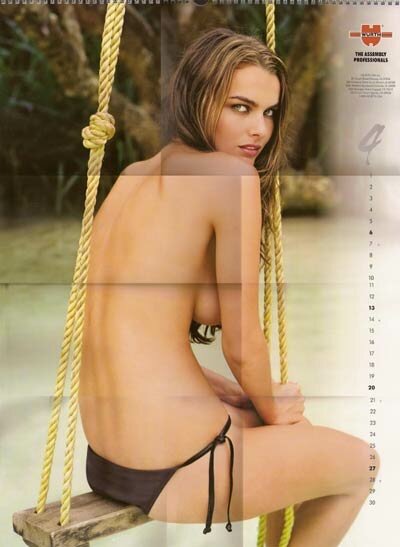 Former Ralph Lauren model Filippa Hamilton, a 23 year-old Swedish-French model who stands 5'10″, weighs 120 lbs and wears a size 4 went on the Today Show on Wednesday, October 14, 2009 to make a complaint over Ralph Lauren after a photoshop'd ad of her was released and states that she was fired for being too large.

On the show, Filippa Hamilton stated that Polo Ralph Lauren told her that she couldn't fit into their clothes anymore and in a letter that was mailed to her in April stated that she couldn't fit into the sample clothes that they wanted her to wear and therefore she was being terminated for services after she has worked for them for over 8 years.
Meanwhile, Ralph Lauren has denied her claim that she was released due to her weight, but instead stated that it was over her not meeting the obligations under her contract with them. However according to Filippa Hamilton, their statements are untrue and she was on time each time and was loyal to Ralph Lauren.
Filippa Hamilton stated on the show that she wasn't planning to go public until she noticed a Photoshopped image of herself that she saw in a Japanese mall in Japan bearing the Ralph Lauren Logo which showed her with a incredibly small body frame and a head which is not proportioned with her hips.
Filippa Hamilton's attorney, Geoffrey Menin, stated that the photoshop image of his client is grotesque and made her look like a cartoon and it is damaging to Filippa Hamilton and proceeded to ask who wants to hire someone that looks like that.
Since the complaint and getting legal representation, Ralph Lauren has been removing the ads and has been requesting that the images be taken off the Internet and somewhat apologized in a statement by saying that they are responsible for poor imaging and retouching and distorted the image of a woman's body.
As far as Filippa Hamilton's view on the picture and the perception that it will give young women, she says that it's not a good example and it is not normal to look like that — and it's not healthy.