Jim Jones Pleads Guilty To Assaulting Ne-Yo's Manager, Jay-Z's Cousin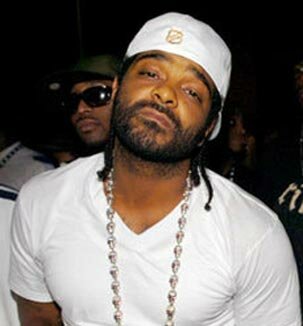 Rapper Jim Jones born Joseph Guillermo Jones II, 33, plead guilty to a misdemeanor assault charge on yesterday for allegedly beating up Ne-Yo's manager, Jayvon Smith (cousin to rapper Jay-Z) at a Louis Vuitton store in New York back on December 22, 2008.

In January, Jim Jones plead not guilty and turned himself in to authorities and stated that the reported incident which caused him to go to court was an expensive inconvenience, as reported on HipHopRX.com.
Since pleading guilty on the charges, the rapper's sentence has been agreed upon as time served, however this hasn't prevented a $7 million lawsuit that was filed against Jim Jones by Jayvon Smith who is also stated to be Ty Ty's younger brother who is Jay-Z's road manager.
Jayvon Smith claims that he received swelling, pain and redness to his face as a result of being struck and hit by Jim Jones which is stated to have been caught on tape showing him being hit and kicked.
In other news, Jim Jones is preparing to go on tour which is one of the reasons the rapper fessed up to avoid trial and probation.