Scott Storch Admits To Sex With Kim Kardashian; Plus Menage A Trois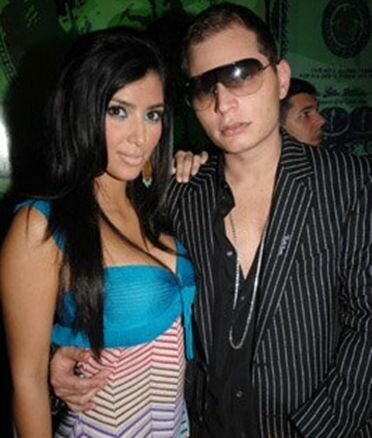 Music producer Scott Storch who was on top of his game in the music industry but later crashed his entire empire from his cocaine addiction which resulted in him having a $7 million mortgage, approximately $500,000 in property taxes, amongst others things, as reported on HipHopRX.com, recently opened up in an interview.

In an interview with Men Style, the music producer who's prepping a reality show gets indepth and talks about his previous life in where he was mostly partying and wasting $250,000 a month. In his interview, Scott Storch even admits to his music not being up to the caliber at that time and even goes on to state that his coke addition had him impaired making him believe that he was invincible and couldn't fail as a star-maker, but in reality when he made music for those such as his one-time girlfriend Paris Hilton and for his good friend Brooke Hogan, it wasn't good.
"I didn't make one good bit of music when I was high on coke. Not one bit," stated Scott Storch.
When he was questioned about his sexual escapades and who was the top among any of them, Scott Storch named reality star and celebrity socialite Kim Kardashian. Yes, Kim Kardashian, Scott Storch says he had sex with.
As for his time with Kim Kardashian, Scott Storch says, "Kim Kardashian—she was amazing" although she denies she has had sex with him.
"Dude, she really is so f-cking hot," his friend Adam Linder an investment banker stated from the pool table who is stated to be one of Scott Storch's few friends that are still by his side and happened to cash out before the crash.
In addition to having a sexual encounter with Kim Kardashian, Scott Storch also revealed that he had his share of orgies or ménage à  trois'.
"Three or four at once. I made Wilt Chamberlain look like an angel," stated Scott Storch.
"I feel bad about that—being a pig. You meet a lot of good people, people that aren't as fucked up as you, and you manipulate them and take advantage of them."
Scott Storch in his interview goes on to speak about recent news on him and even the news in which he leased the car for Lil Kim which she was supposed to return, but did not although the case got dismissed.
Right now Scott Storch is reportedly feeling angry over how he's been portrayed and betrayed by those who were reportedly his close friends. Close friend Linder who has stood by Scott Storch since the beginning states that, "[Scott Storch] tries to do the right thing and nobody bothers to contact him to get the right story."
Read the full interview of Scott Storch with Style.